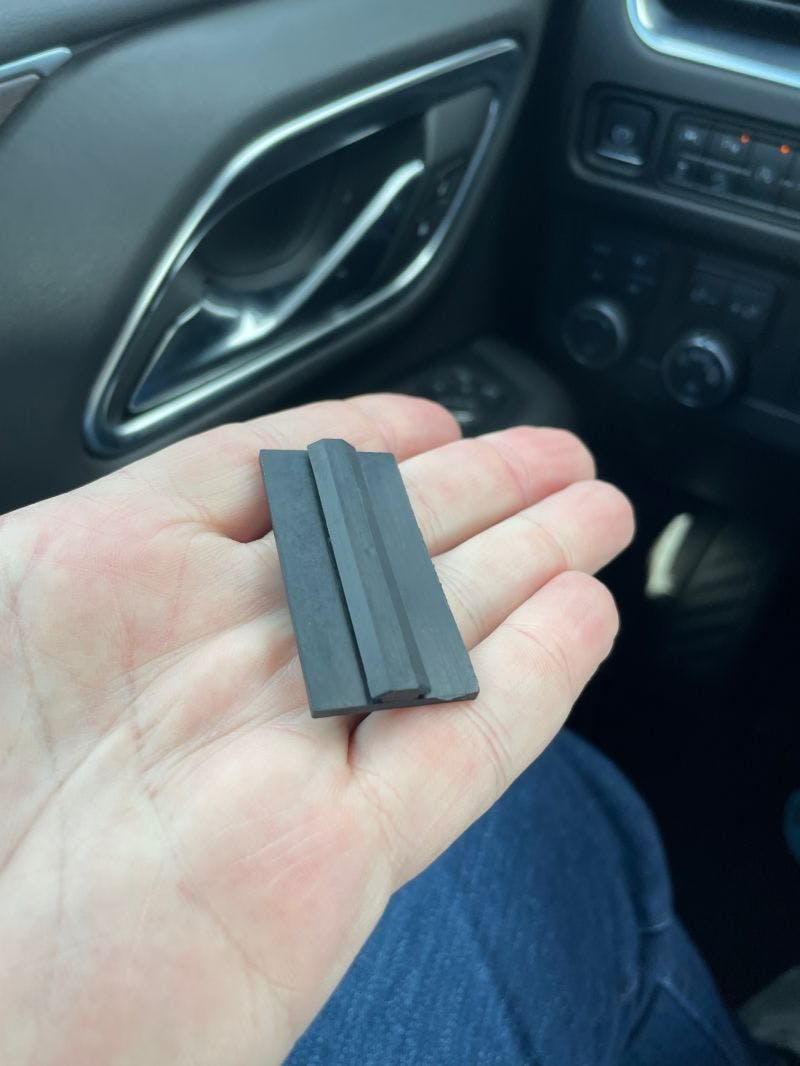 A Competitor Saved Our Bacon!
March 15th, 2023
One of our competitors, Batesville Tool & Die, Inc. was responsible for saving our bacon here at McGregor Metal over the weekend.
Friday night, as we were faced with a critical shortage of this rubber insert, (see photo) and days away from idling several automotive assembly plants throughout North America, our friends at Batesville identified some of their own inventory of inserts and diverted 7,500 pieces our way.
We picked them up Saturday morning, and are making several expedited shipments to our customers today, thereby averting the crisis.
Jody Fledderman did not have to help us. But he did. And all of us McGregor Metal are grateful for his willingness to help and for his friendship.
A heartfelt thanks to Batesville Tool & Die, Inc. for being a world-class friend as well as a world-class producer of metal stampings and related assemblies.